Aug 22,2022 by SANMEI
How to Enjoy Anal For Beginners And Experienced Players
Anal sex should be pleasurable, not painful. A little knowledge can make a lot of difference. We have amazing how to books, as well as anal toys for both beginners and experienced players. Explore our selection and see works best for you.
The three most important ingredients of anal play are relaxation, lubrication, and communication.
Relaxation
The anus is made of two separate muscles that are about a quarter inch apart. The external muscle is under your control, most people can tense and relax it fairly easily. The internal muscle is controlled by the same part of your nervous system as your breathing and heart rate. The more relaxed you are, the more relaxed this muscle will be. Stress and anxiety, including worry that anal sex will hurt, can make your anus tighten, resulting in less pleasurable or possibly painful anal sex.
Numbing creams might make the nerves in the anus less sensitive, but they won't help the muscles relax. They may make it more difficult to notice uncomfortable sensations, which can result in irritation or damage to the tissues. It's a lot safer to learn to relax instead.
Try simulating the outside of the anus first. Getting turned on is a great way to help the anus relax. Many people enjoy the sensation of vibration. If you want to insert a finger or toy, let the receiver control the depth and speed of penetration. Start off with something slim and don't force or rush it. First-time anal players often need to get used to these feelings, so the slower you go, the better.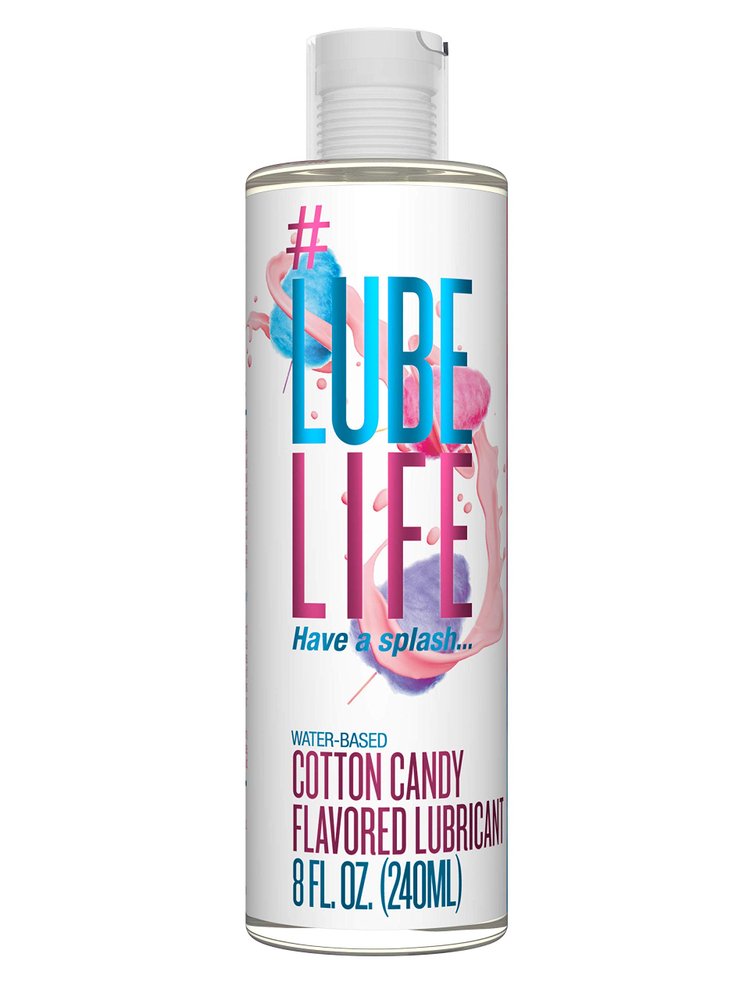 Unlike the vagina, the rectum doesn't produce lubrication, so everyone needs lube for anal sex. Even if you're only playing externally, lube will still enhance your experience.
Generally, thicker lubricants work better for anal play since they create a more cushioning surface to protect sensitive tissues. Water-based lubricants offer a slippery texture that many people like, but they tend to dry out after a while. No matter how much you use, sooner or later, you're going to need more. Lubes with glycerin usually last longer, but get a bit sticky. Glycerin-free lubes don't get sticky, but they generally don't last as long.
Silicone lubricants don't ever dry out, which makes them great for anal play. Since they're waterproof, they're lots of fun in the tub, but can be a bit trickier to clean up and don't just rinse away. Some silicone lubricants can damage silicone toys, so protect your toys with a condom.
Communication
Being able to talk with your partner about anal play is essential to making sure that you're both enjoying it. Check in with each other about your physical comfort, what sensations feel good, or if you want to try something different. Newcomers to anal play might have difficulty describing exactly what they want. Try offering different options and ask which feels better. Even people who have lots of anal play experience find that talking while playing makes it more pleasurable.
Anal toys are a great way to explore different sensations. Toys that are better-designed for anal play are smooth, easy to clean and have a base. Start off with a slimmer toy for easier insertion. Some people eventually like to experiment with wider toys, but whatever feels good to you is all you need. In fact, some people have used slender toys for years without any desire to use something larger.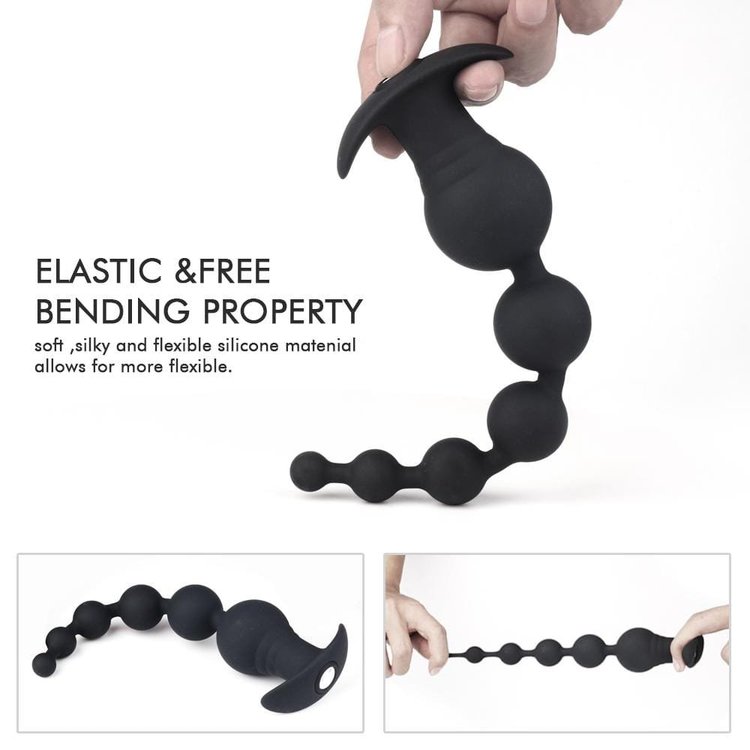 Anal beads consist of several balls or spheres connected together, each typically increasing in size.People are mainly drawn to anal beads because of their shape."Both inserting and removing anal beads will provide arousal to the sensitive nerve endings of the sphincter muscle," says therapist and sexologist Malika O'Neill, LPC.Anal beads are usually made in the same materials and offer many of the same features as butt plugs, but beads have one thing that plugs don't: flexibility.
Dildos create a sensation of fullness using a back-and-forth motion. They come in a range of sizes and shapes. Glass toys are great if you like a very firm sensation, but first-timers may prefer silicone since it's more flexible. Dildos can be used by hand or with a harness.
The prostate, which is a walnut-size gland located about 2 inches up the anal canal in people with penises, is a major pleasure point.When stimulated, it can intensify penile orgasms and potentially induce prostate orgasms.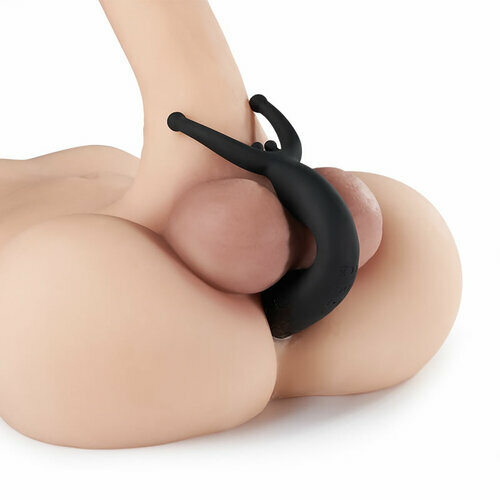 Butt plugs have a wider bulb and narrow neck. Once inserted, they stay in place as the anal muscles grip the neck, creating a sensation of fullness without the back-and-forth motion. They're hands-free and can be combined with any other sex play you like. During orgasm, anal muscles contract along with the muscles of the vagina or penis, so plugs can intensify pleasure. Since the wall between the vagina and rectum is quite thin, many women and their partners like to use plugs during intercourse.
Safety Tips
Being clean is more of a concern for anal play than for most other types of sex. Make sure that any toys used for anal sex can be cleaned or are covered with a condom. Silicone, glass and metal toys can be disinfected, but porous materials like jelly and elastomer can't get 100% clean. Never use anything anally and then vaginally without cleaning it first!
If you're concerned about personal cleanliness, please read our information about how to use an enema.
Anything that goes into the anus needs to be smooth. Ridges on toys designed for the vagina can cause irritation or pain. Even calluses and edges on fingernails can be too rough, but gloves will keep your hands clean and smooth.
All of our anal toys have a base to keep them from going all the way into the anus. If your toy doesn't have a base, don't insert it into the anus! Not even a little bit. It's easier to lose a toy than you think, especially since some anal muscles suck in during orgasm. This can mean a trip to the emergency room, so avoid the risk and use an anal-safe toy.