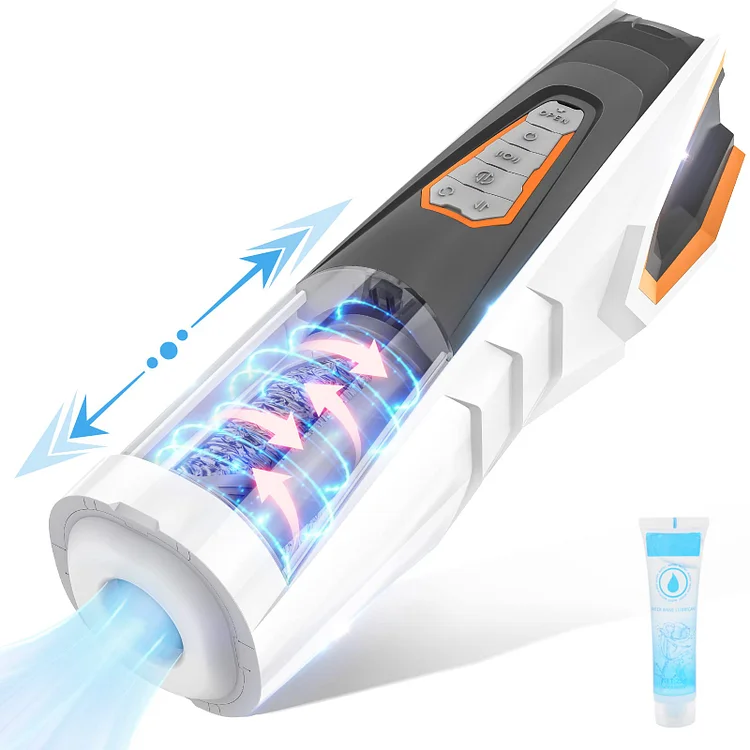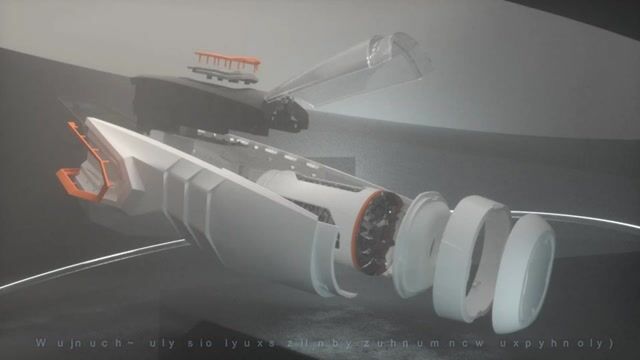 3 Thrust + 4 Rotate +3 Mixed Modes
You can see the brother's movement through the transparent window and thoroughly explore the mysterious of the virtual sleeve, bringing a wonderful experience and fully satisfying the desire to conquer. Put a few drop of lube on the jelly sleeve and start the mode, you will roam in the paradise.
1 Storm Mode Leaves Memorable Experience
The masturbator uses strong torque to make it clamping and 360° rotating on your brother like the whirlpools of the deep sea swirls. Furthermore, the super powerful thrusting even surpasses the real feeling of deep throat. The multi-stimulation will not stop unless you released the button.
Soft & Body-safe Realistic Sleeve
The sleeve is made of TPE, which is soft to the touch and super stretchy. Its inner wall is filled with many small massaging granules, creating a realistic fleshy tunnel, brings the unprecedented frictions pleasures.
Detachable & Easy to Clean
Compared to traditional built-in egg masturbator, the motor and the jelly sleeve of this product are separated. Plus its magnetic dust cover, which is easier to detach. You could clean the jelly sleeve with warm water (below 45°C) after use.
Reliable After-sales Service
Every masturbator we sell comes with 25 grams of free water-based lube. If you have any concerns about our products, please do not hesitate to contact us.
Videos:
Krumppo Thrusting & Rotating Masturbator
Unlike most masturbation cups on the market, this aircraft cup has fewer modes, but each mode could meet your needs.
It vividly recreates legendary poses that only a few pornstars can perform. It needs to use strong torque and swallow and spit strength to make itself rotate on your c-o-c-k like the propeller of a helicopter, which brings 360° rotational suction and high frequency thrusting movement.
Under the STORM MODE, it only takes a few seconds to squirting, which allows you to constantly challenge and break through your own limits, and become a tough guy.
3 Thrust Modes + 4 Rotation Modes + 3 Mixed Modes + 1 Storm Mode
360° Fully-wrapped Realistic & Soft Sleeve Brings Explosive Blended Sex-ual Pleasures
Welcome aboard Krumppo Spaceship.
Please close the door, fasten your belts, add a few drops of lube on the exterior cup, then keep pressing the STORM MODE.
Please take care to control your moaning to make sure it doesn't disturb others.
We hope you enjoy the wonderful flight.
Keep pressing the SECOND button to start the STORM-MODE, short click POWER button to PAUSE each mode.
DETACHABLE DESIGN
Notice:
Remove the protective sponge before use.

Do not open the hatch when starting.

Better effect to use it with water-based lubricant.

Stop using it immediately when you feel uncomfortable.

Please open the fixed ring by turning it counterclockwise. if you want to remove the protective sponge or clean the TPE sleeve.
| | | | |
| --- | --- | --- | --- |
| Rotating Masturbator | Replaceable Soft Sleeve | USB DC Charge | Thrusting Masturbator |
Alt
Shipping
Free Shipping Over $99
4 ~14 days fast delivery ( USA, Canada, Australia, The United Kingdom, France, Germany, Spain, Italy )
5 ~16 days delivery for other European countries
7~ 20 days delivery for the rest of the countries
100% discreet packaging (There would be a normal box outside our packaging.Neither company name nor product name would be seen on the box, So, you don't need to worry)
Due to the impact of the COVID-19, the shipping may be delayed. However,we will do our best efforts to deliver the package safely and quickly.If you have any questions during this period, please contact us at woocidy20210504@163.com.
The shipment will be arranged within 36 hours after the order has been placed. As soon as the Logistic company provides us the tracking number, SANMEI will provide it to you via email. (usually takes 48-72 hours)
Returns & Warranty:
We offer returns or refunds for arriving damaged or defective items. Damages caused by improper operation, overused abrasion and disassembling the product are excluded from our warranty terms. If you're experiencing the defects, please email our Customer Support at woocidy20210504@163.com
We offer a 30-day no risk money-back guarantee and 45 days manufacturer warranty. Refunds and replacements for damaged or defected products within 30 days after the delivered date. If you feel your product has a manufacturing defect, please email us via woocidy20210504@163.com(Tips: Please attach photos, order number and a short description of the defective products which will accelerate the process.) The period for getting a refund is usually within 7 days.