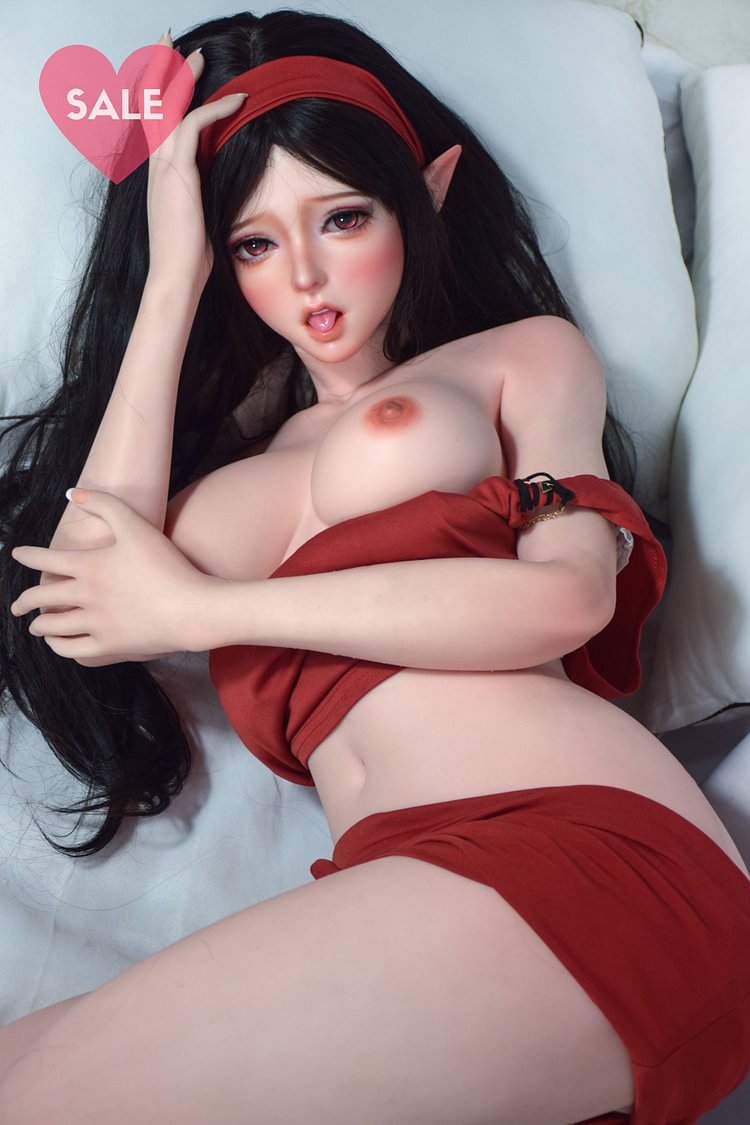 Designed and built by Elsa Babe, this gorgeous girl is a premium quality silicone sex doll. The Elsa Babe designs are inspired by Anime, Manga and hentai cartoons... So why not turn your hentai fantasy into a real-life love doll companion today at Silicone Lovers, a verified and trusted Elsa Babe supplier. Unlike many other well-known sex doll brands, Elsa Babe offer a truly unique customisation feature; the ability to change or choose the doll's breast size when ordering. While Elsa Babe might not offer dozens of other customisations like skin colour and toenail colour, we think this amazing feature makes up for that! How big do you wanna go? Breast size options include S, M, L, XL, and of course XXL. Elsa Babe are a trusted and well know doll manufacturer, verified on TDF by hundreds of happy customers. If you're into the anime look, Elsa babe have you covered.
Size & Info
Brand: Elsa Babe
Head in photos: XHB005
Material: Premium Grade Silicone
Height: 150cm / 4'ft 9"
Weight: 27.5kgs / 60.63lbs *
Small Bust: 82cm / 32"
Meduim Bust: 84cm / 33"
Large Bust: 90cm / 35.5"
X Large Bust: 92cm / 36"
XX Large Bust: 95cm / 37.5"
Waist: 50cm / 19.69 inch
Hips: 79cm / 31.1 inch
Shoulder Width: 28cm / 11.02 inch
Arm Length: 40cm / 15.75 inch
Hand Length: 16cm / 6.3 inch
Thigh Length: 34cm / 13.39 inch
Thigh Circumference: 44cm / 17.32 inch
Calf length: 42cm / 16.54 inch
Calf Circumference: 28cm / 11.02 inch
Leg Length: 21cm / 8.27 inch
Vaginal Depth: 15.5cm / 6"
Anus Depth: 12cm / 5"
Oral Depth: 11.5cm / 4.5"

*Weight will increase slightly if increasing breast/ bust size. All measurements are approximate and may vary slightly.
Shipping
Free Shipping Over $99
4 ~14 days fast delivery ( USA, Canada, Australia, The United Kingdom, France, Germany, Spain, Italy )
5 ~16 days delivery for other European countries
7~ 20 days delivery for the rest of the countries
100% discreet packaging (There would be a normal box outside our packaging.Neither company name nor product name would be seen on the box, So, you don't need to worry)
Due to the impact of the COVID-19, the shipping may be delayed. However,we will do our best efforts to deliver the package safely and quickly.If you have any questions during this period, please contact us at [email protected].
The shipment will be arranged within 36 hours after the order has been placed. As soon as the Logistic company provides us the tracking number, SANMEI will provide it to you via email. (usually takes 48-72 hours)
Returns & Warranty:
We offer returns or refunds for arriving damaged or defective items. Damages caused by improper operation, overused abrasion and disassembling the product are excluded from our warranty terms. If you're experiencing the defects, please email our Customer Support at [email protected]
We offer a 30-day no risk money-back guarantee and 45 days manufacturer warranty. Refunds and replacements for damaged or defected products within 30 days after the delivered date. If you feel your product has a manufacturing defect, please email us via [email protected](Tips: Please attach photos, order number and a short description of the defective products which will accelerate the process.) The period for getting a refund is usually within 7 days.