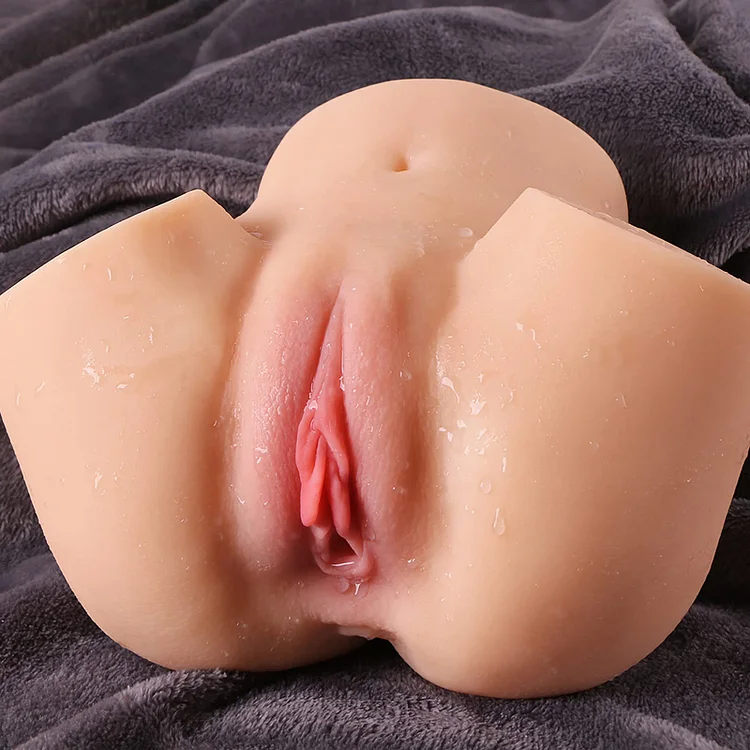 3D Lifelike Male Stroker Sex Doll
The sex doll for men with two suction channels that can bring you different stimulation. Life-size sex love doll with visible skin texture. The silicone material is soft and safe. Easy to use and clean. This sex toy is suitable for men and women, gay.
Soft and Flexible Skin
The male sex doll is made of high-quality skin-friendly material. Real to the touch and the visible skin texture help with the imagination. The holes stretch easily with soft silicone. This male masturbator will bring you the enjoyment of touch.
Sex Toy with Perfect Size
The realistic pocker sex toys for men measures 8.67 * 9.45 * 4.33 inches and weighs approximately 5.8 pounds. Not too big or too small, the size makes it easier to handle and store. You can put her on the table, sofa, bed, or even follow you on travel or business trips.
Easy to Use and Clean
After using, it can be washed directly in the bathroom or sink with running water, then shaking or squeezing out the water inside the doll. Pay attention to keep the male sex toys dry after use to avoid affecting the next use.
Privacy and Discreet Packaging
We respect your privacy very much, the packaging of these adult toys is very discreet. The packaging will not mention the name and picture of the product. What's in the box: A very weighty Male Masturbator 3D Lifelike Soft Butt Sex Toy.
Shipping
Free Shipping Over $99
4 ~14 days fast delivery ( USA, Canada, Australia, The United Kingdom, France, Germany, Spain, Italy )
5 ~16 days delivery for other European countries
7~ 20 days delivery for the rest of the countries
100% discreet packaging (There would be a normal box outside our packaging.Neither company name nor product name would be seen on the box, So, you don't need to worry)
Due to the impact of the COVID-19, the shipping may be delayed. However,we will do our best efforts to deliver the package safely and quickly.If you have any questions during this period, please contact us at woocidy20210504@163.com.
The shipment will be arranged within 36 hours after the order has been placed. As soon as the Logistic company provides us the tracking number, SANMEI will provide it to you via email. (usually takes 48-72 hours)
Returns & Warranty:
We offer returns or refunds for arriving damaged or defective items. Damages caused by improper operation, overused abrasion and disassembling the product are excluded from our warranty terms. If you're experiencing the defects, please email our Customer Support at woocidy20210504@163.com
We offer a 30-day no risk money-back guarantee and 45 days manufacturer warranty. Refunds and replacements for damaged or defected products within 30 days after the delivered date. If you feel your product has a manufacturing defect, please email us via woocidy20210504@163.com(Tips: Please attach photos, order number and a short description of the defective products which will accelerate the process.) The period for getting a refund is usually within 7 days.