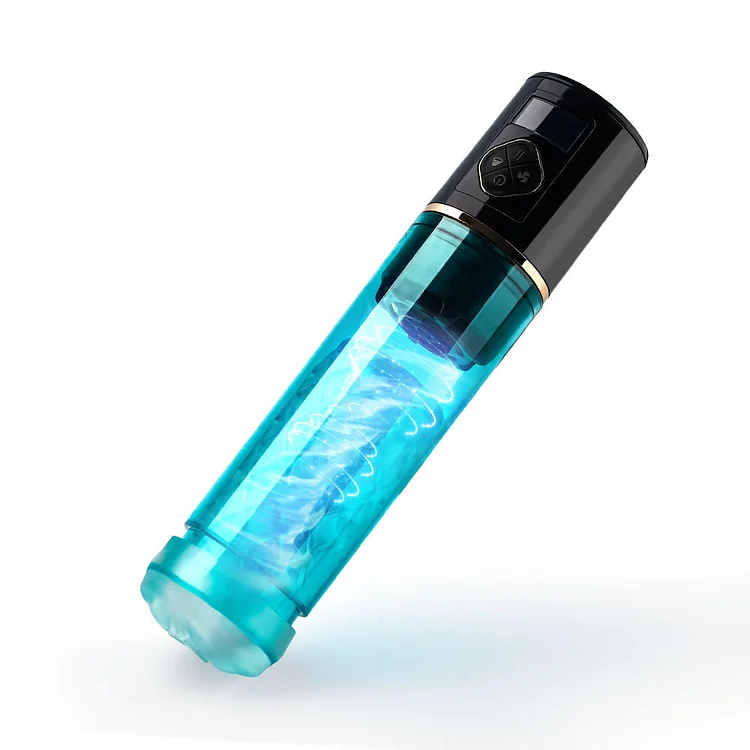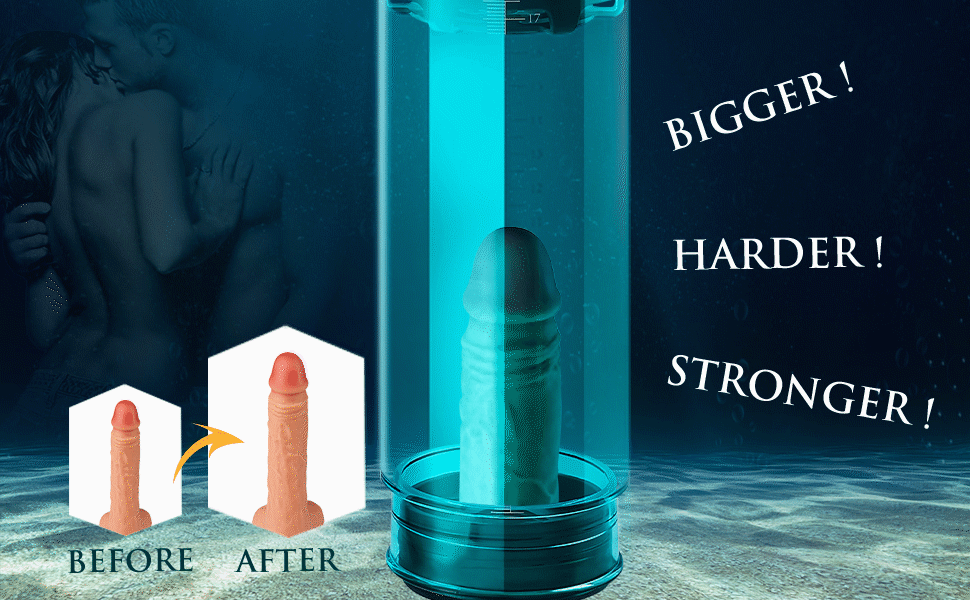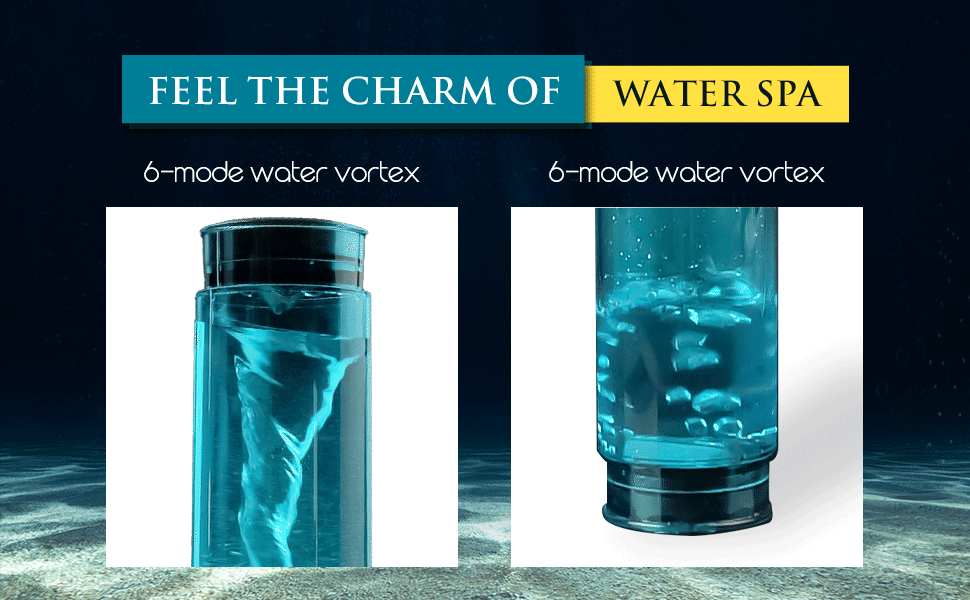 Features:
An effective tool for bigger, harder erections as well as a way to explore size and firmness.
Clear blue cylinder with precise measurements, observable dick enhancement.
6-frequency water spa, feel free to explore the world of refreshing water spa.
6-mode powerful sucking, get your dick sucked and boosted with or without water.
Double entrance sealing circle, watertight and airtight.
Description:
It's a fab penis pump alternative to the traditional one, giving you and your tool a new, unique pleasure sensation and dick enhancement with water as the main medium!
Through its clear ABS cylinder, you are allowed to observe how your tool gets soothed, swelled, and fulfilled by the automatic vacuum sucking. Training your rod with 6 powerful sucking modes periodic will make you realize how strong your dick can be!
Moreover, you can harness the power of water for your personal pleasure. Powered by the strong motor, the water turbine placed at the bottom of the chamber runs in any of the 6 modes to activate the water injected into the cylinder. Also, the intensity of water-churning changes along with the mode. Ranges from gentle to wild, which will send you into orgasmic ecstasy!
It's undeniable that using a penis pump is an effective method of easing the symptoms of ED as well as a way to explore size and firmness. Wanna take control of your sex life? Pump up your manhood to it for increased performance, better erections, and maximum pleasure!!
N.B. When the sucking mode is activated (with water in the cylinder), the operating handle must be at the top, and the water injection volume must be kept below the water injection line, and the turbine should not be submerged by water. When in the water spa mode, the cylinder can be filled up with water, and it is forbidden to switch from the water spa mode to the sucking mode at this time.
Specification:
Product size: 12 x 2.8"
Weight: 1.54lb
Material: ABS+TPE
Package included:
1 x penis pump
1 x charging cable
1 x manual
3 x donut
1 x meaty stroker-style sleeve(optional)
1 x auxiliary rod(optional)
Shipping
Free Shipping Over $99
4 ~14 days fast delivery ( USA, Canada, Australia, The United Kingdom, France, Germany, Spain, Italy )
5 ~16 days delivery for other European countries
7~ 20 days delivery for the rest of the countries
100% discreet packaging (There would be a normal box outside our packaging.Neither company name nor product name would be seen on the box, So, you don't need to worry)
Due to the impact of the COVID-19, the shipping may be delayed. However,we will do our best efforts to deliver the package safely and quickly.If you have any questions during this period, please contact us at woocidy20210504@163.com.
The shipment will be arranged within 36 hours after the order has been placed. As soon as the Logistic company provides us the tracking number, SANMEI will provide it to you via email. (usually takes 48-72 hours)
Returns & Warranty:
We offer returns or refunds for arriving damaged or defective items. Damages caused by improper operation, overused abrasion and disassembling the product are excluded from our warranty terms. If you're experiencing the defects, please email our Customer Support at woocidy20210504@163.com
We offer a 30-day no risk money-back guarantee and 45 days manufacturer warranty. Refunds and replacements for damaged or defected products within 30 days after the delivered date. If you feel your product has a manufacturing defect, please email us via woocidy20210504@163.com(Tips: Please attach photos, order number and a short description of the defective products which will accelerate the process.) The period for getting a refund is usually within 7 days.