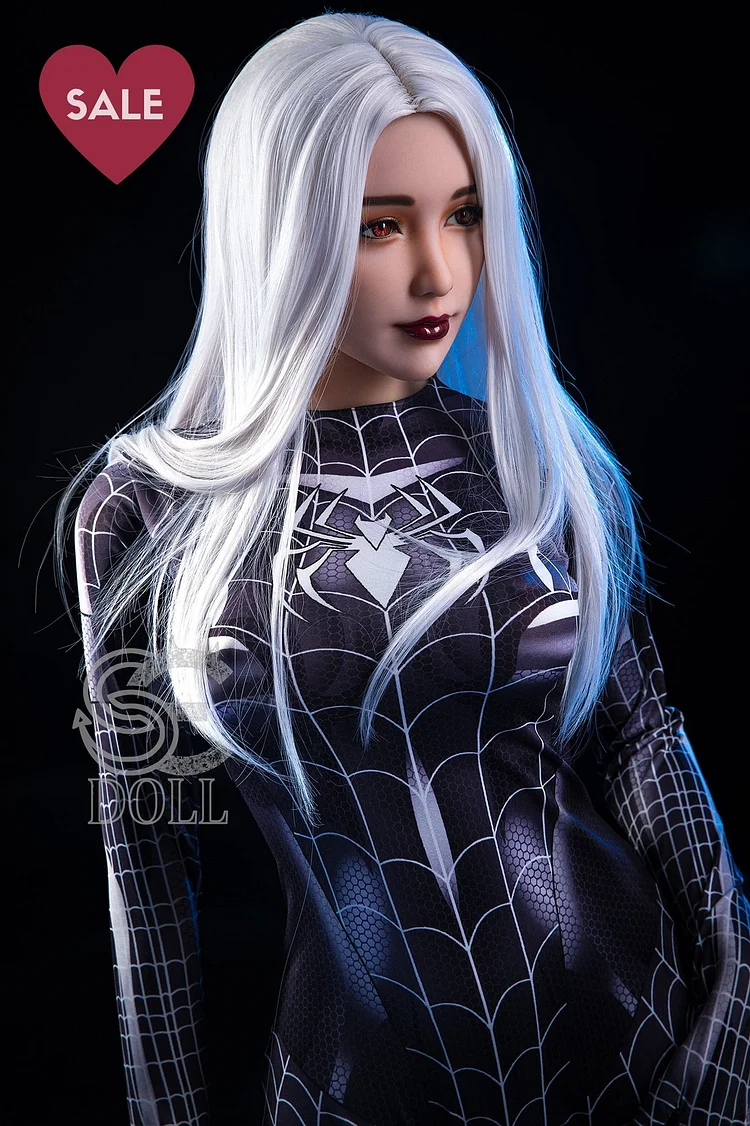 SE Doll provide premium quality sex dolls, hand made with extra care in the world-famous Jinsan workshop. 
SE Dolls are fully customizable and fully compatible with other doll manufacturers located in the Jinsan workshop (WM + YL + OR), so with a little magic touch, you can create your dream doll in just a few clicks...
Their dolls are created using high-quality TPE, specifically developed to increase longevity and durability, it is both hypoallergenic and eco-friendly. The dolls have a fully posable metal skeleton that gives the dolls both strength and flexibility.  
We have access to the full SE product range and can source any SE products you like. Can't find your dream doll? Contact our friendly team & we'll sort you out! 

Size & info. 
Brand:
SE Doll
Head:
 69
Skin color: 
Light tan
Foot type: 
Standing
Nails: 
Pink
Material: 
TPE
Height: 
163cm
Bra size:
32E
Net Weight:
37KG
Full Bust:
88cm
Underbust:
72cm
Waist:
63cm
Hip:
90cm
Foot length:
20cm
Shoulder width:
40cm
Vagina depth:
17cm
Anus depth :
15cm
Oral depth:
15cm
Packing size:
153*40*29cm
Shipping
Free Shipping Over $99
4 ~14 days fast delivery ( USA, Canada, Australia, The United Kingdom, France, Germany, Spain, Italy )
5 ~16 days delivery for other European countries
7~ 20 days delivery for the rest of the countries
100% discreet packaging (There would be a normal box outside our packaging.Neither company name nor product name would be seen on the box, So, you don't need to worry)
Due to the impact of the COVID-19, the shipping may be delayed. However,we will do our best efforts to deliver the package safely and quickly.If you have any questions during this period, please contact us at woocidy20210504@163.com.
The shipment will be arranged within 36 hours after the order has been placed. As soon as the Logistic company provides us the tracking number, SANMEI will provide it to you via email. (usually takes 48-72 hours)
Returns & Warranty:
We offer returns or refunds for arriving damaged or defective items. Damages caused by improper operation, overused abrasion and disassembling the product are excluded from our warranty terms. If you're experiencing the defects, please email our Customer Support at woocidy20210504@163.com
We offer a 30-day no risk money-back guarantee and 45 days manufacturer warranty. Refunds and replacements for damaged or defected products within 30 days after the delivered date. If you feel your product has a manufacturing defect, please email us via woocidy20210504@163.com(Tips: Please attach photos, order number and a short description of the defective products which will accelerate the process.) The period for getting a refund is usually within 7 days.